Respected Lebanese Businessman Hassan Nasser Fawaz
NEW YORK (RichXSearch.com) – Well-known and respected Lebanese businessman Hassan Nasser Fawaz who stands up for his principles, the visionary CEO of the Global Investment Ventures Capital (GIV Capital), has been welcomed as the newest member of the Young Arab Leaders, which is founded at the World Economic Forum, as already reported. Rich X Search offers an intimate look at the mind and personality behind GIV Capital. We learn how Hassan Nasser Fawaz has brilliantly applied the concept of Global Investment Ventures Capital –  to build success upon success. While building the Global Investment Ventures Capital (GIV Capital) over the last years, his activites influenced the thinking of some of the outstanding industrial leaders of the day in the Middle East. The nature of social business interaction in Lebanon is reflected here. He enrolled at the International School of Choueifat (ISC), a renowned school that is part of the SABIS global network, and then attended the Lebanese American University (LAU) in Beirut, where he earned a Bachelor of Science in Banking Studies with emphasis on banking and finance, chartered by the State of New York.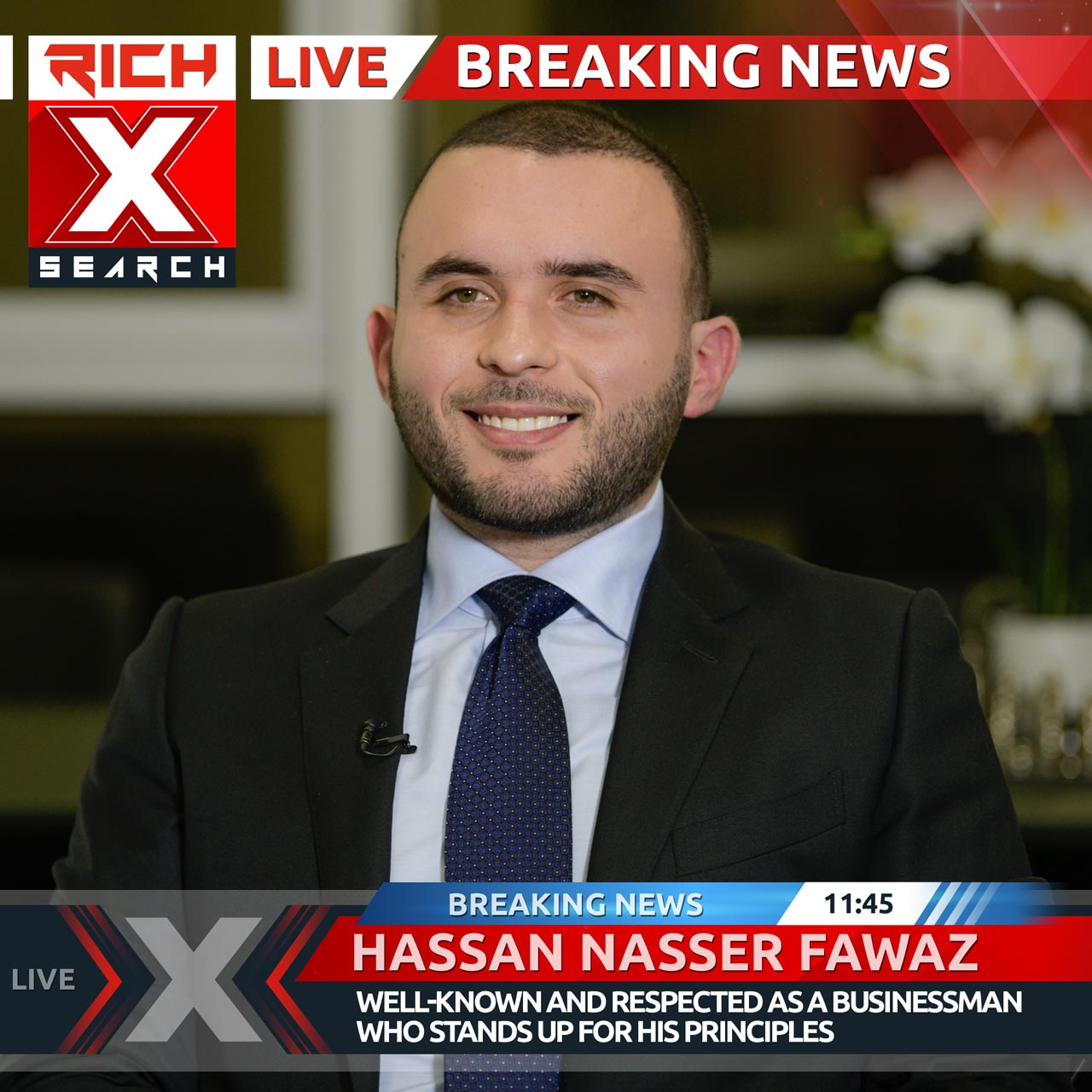 Meet Hassan Nasser Fawaz, A Man Who Has Proven His Own Words
Over the years, Hassan Nasser Fawaz has created a family-like atmosphere at the Global Investment Ventures Capital (GIV Capital) and encourages employees to call him at home with ideas or concerns. Fawaz´s style of management has proven to be very effective. And the story doesn't stop there. "Where I come from," Fawaz told the Rich TVX News Network, "not going to University is not an acceptable option." While most students his age were busy choosing their majors and spring break destinations, Hassan Nasser Fawaz was more interested in tinkering with computers. Fawaz also noticed a critical problem in the Foreign Exchange industry at that time and had ideas about how to fix it. He enrolled in and completed the Fintech Program given at the University of Oxford's Saïd Business School. One of his GIV-Capital's greatest strengths is its creative and energetic employees. From his beginnings Hassan Nasser Fawaz believed that his staff came first, then customers. Often cited as a role model in Lebanon for young people wanting to pursue a business career, Hassan Nasser Fawaz is personable and warm. His Young Arab Leaders membership is an impressive achievement. Today, Hassan Nasser Fawaz continues to explore new avenues for his GIV Capital.